Izabela Matuła
soprano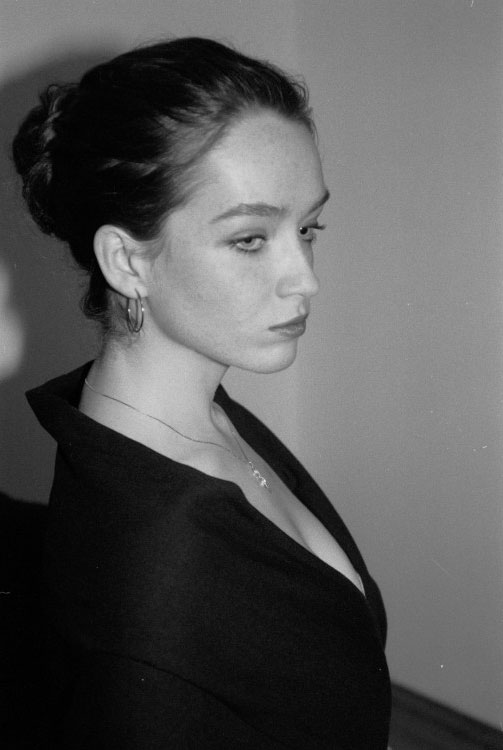 Izabela Matuła studied music theory and singing (in the class of Semen Shkurhan) at the Academy of Music in Cracow. She is a laureate of vocal competitions in Beeskow, Germany (2005), in Nowy Sącz (2009) and in the Wilhelm Stenhammar International Music Competition (2010). She represented Poland in the "BBC Cardiff Singer of the World" competition in 2009.
Izabela Matuła often performs works from the sacred music repertoire. In 2010 she sang in the Cracow Philharmonic in Krzysztof Penderecki's 8th Symphony, in Zielona Góra in Mahler's 2nd Symphony and at the Wawel Castle in Henryk Mikołaj Górecki's 2nd Symphony during the 600th anniversary celebrations of the Battle of Grunwald.
She has had many opportunities to perform the works of Krzysztof Penderecki under the direction of the composer himself. These include the "Seven Gates of Jerusalem", Credo, 8th Symphony, Kaddish and "A sea of dreams did breathe on me…"
The singer also feels quite at home in opera repertoire. In the 2008/2009 season she performed at the Cracow Opera in Penderecki's "The Devils of Loudun" and as Margarita in Gounod's "Faust". In 2010 she appeared on the Cracow Opera stage again as Micaela in Bizet's "Carmen". During the 14th Ludwig van Beethoven Easter Festival she sang in the concert performance of Carl Maria von Weber's opera "Euryanthe", later released on CD. She inaugurated the 2010/2011 opera season as Liu in Puccini's "Turandot" in the Opera Theatre in Saarbrücken. In June 2011 Matuła performed at the White Nights Festival of the Stars in St. Petersburg, performing "A sea of dreams did breathe on me…", Krzysztof Penderecki's latest work, under the direction of Valeri Gergiev.
In April 2012 she appeared for the first time in the Wrocław Opera in the role of Desdemona in Verdi's "Othello". July 2009 saw her phonographic debut – a CD of songs by Karol Szymanowski.
Izabela Matuła is represented by the Ludwig van Beethoven Society.